Learn More
Full Moonshine Apple Pie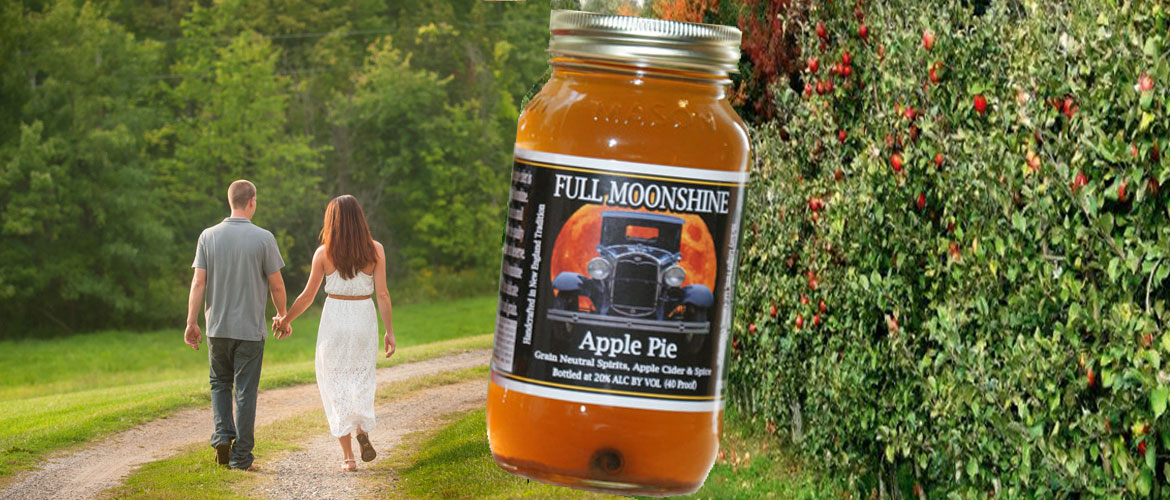 Fresh pressed apple cider is the essence of Full Moonshine Apple Pie
Full Moonshine Apple Pie is handcrafted in small batches to ensure quality and flavor.
The  result is a delectably spiced, smooth sip of American Heritage. Tastes just like homemade Apple Pie.  Full Moonshine Apple Pie is enjoyed neat, on ice or mixed to make a fabulous cocktail.   Enjoy warm or cold, but most importantly… enjoy.
Learn More
Full Moonshine Apple Pie Cocktail Recipes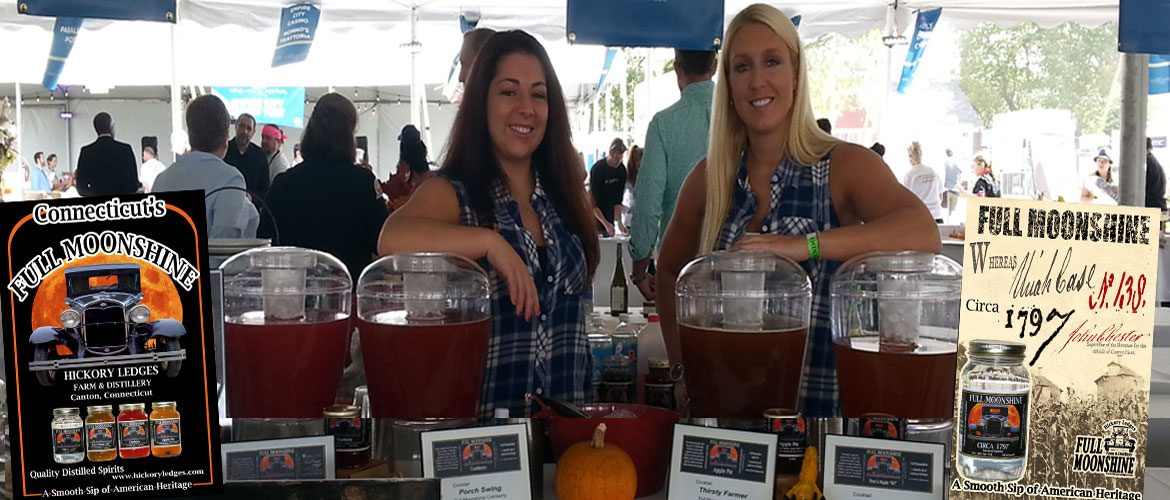 Neat, on the rocks or mixed in a cocktail, Full Moonshine's full flavor will prove to be a winner how ever you like to drink it.  Don't forget you can always enjoy Full Moonshine straight from the jar!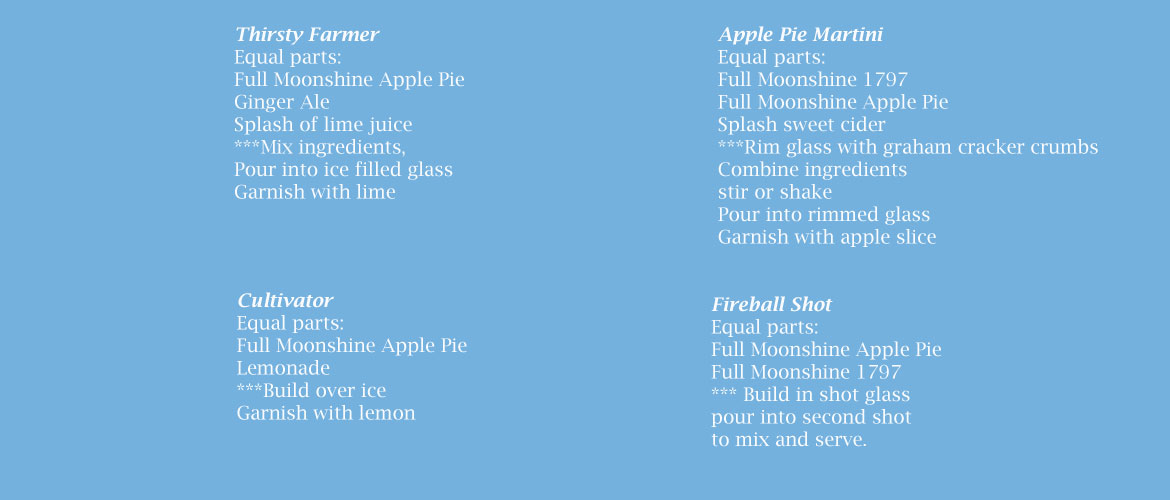 Find Us On